Distillery Tours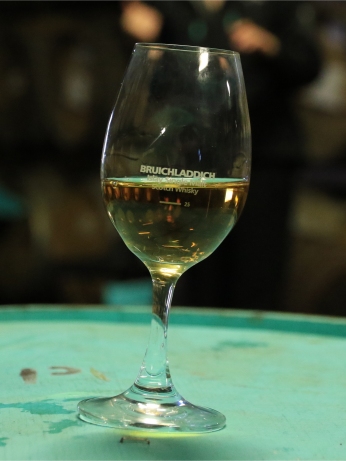 You might think that distillery tours are pretty the much the same. In some ways they are: the process for making whisky is the same wherever you go but each guide brings their own personal touch to the tour. All sorts of interesting facts about the distillery, local characters, humour and the whisky itself make each visit unique. Some distilleries buy malted barley in, others make it themselves. Some have bottling plants and some send their whisky away to the mainland in bulk for maturation and bottling. During the summer, many distilleries have their silent period when operations stop for annual maintenance, upgrades and so on.
It's unfair to try to compare the tours because some were standard tours at £6-7 and some were full behind-the-scenes events with extensive sampling at up to £40.
Accommodation And Eating Out
On Arran we stayed at the Butt Lodge B&B in Lochranza and had evening meals at the Stags Pavilion restaurant and the Lighthouse restaurant in Pirnmill.
On Islay we stayed at the Bridgend Hotel and had meals there and at the Port Charlotte Hotel and Peatzeria in Bowmore.
Was It Worth It?
Of course it was! While it took time and effort to book the ferries, tours and places to stay, the trip was an excellent experience. The main difficulty is booking tours to include sufficient time to fit in meals while simultaneously choosing visits in the same vicinity to minimise travel.
Distillery
Tour Name
Thu 9th Arran
Fri 10th
Sat 11th Islay
Sun 12th Islay
Mon 13th Islay
The Arran Distillery
Standard
10:00
Bruichladdich
Warehouse
11:00
Kilchoman
Standard
14:00
Safari Supper
19:00
Bunnahabhain
Standard
11:00
Bunnahabhain
Warehouse 9
12:00
Caol Ila
Standard
16:00
Laphroaig
Standard
10:30
Ardbeg
Standard
15:00
Ardbeg
Tasting At Two
14:00
However, the scenery is variously bleak, wild and lush, the people are welcoming and I'd go back in an instant. Weather is not an important factor unless you plane to do some walking; in 2018 the weather was mixed but it didn't affect our enjoyment.